I have run marathons before and really enjoyed the challenge of the distance, however after 3 marathons in 2010 I got myself injured and so was unable...

We had a great team relay race at the 'Livingstone Relays' last Sunday. We had eight Wreake teams, with each leg consisting of three miles...

A lovely run through Bradgate Park was enjoyed by all at tonight's club run! Join us today to take part in the next club night!

A great fun club night tonight at the running track. Well done to all those who took part, a tough (but enjoyable!) session, finished off with a frien...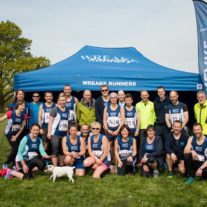 Relay Races
We had a great team relay race at the 'Livingstone Relays' last Sunday. We had eight Wreake teams, with each leg ... Relay Races