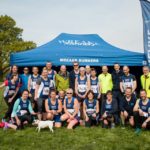 We had a great team relay race at the 'Livingstone Relays' last Sunday. We had eight Wreake teams, with each leg consisting of three miles. Well done all, super running!
A fantastic morning of running, team support and cake eating at Braunstone Park for this years Livingston Relays. It was great to see 4 men's teams and 4 women's teams take part with some pulling on the Wreake vest for the first time! Luke Smith reports on the men's team and Anne Timlock reports on the ladies teams: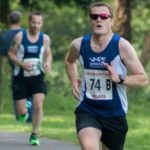 ---
For the men our best placed team was the Vet men's team of Steve Bates, Scott Beasley, Andy Carmichael and Shane Godrich – finishing 6th out of 22 vet men's teams. Well done chaps. Kudos to Dave Rose for running the fastest individual leg for the Wreakies – 17:55. Gavin Speed and Dave Rose also won first prize for best facial expressions whilst running…check out the photos [on the FB forum]!!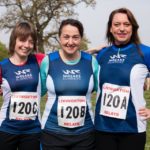 The Livingston Relays once again brought out the best of the sunshine and team spirit for the lovely Wreake ladies….four teams we fielded this year which is impressive! Thanks to all of you for making such a superb effort for your club with special mention the the four beauties that ran their first race for us Julie Godrich, RachelFunnel Waters, Rachel Powell and Katherine Lang all recording more than respectable times under 35 mins! See you all again same time same place for next years race and hopefully some of the league races in between.
Well done to everyone that took part! Full team placing and individual leg times can be found here: http://www.livingstonrelays.co.uk/