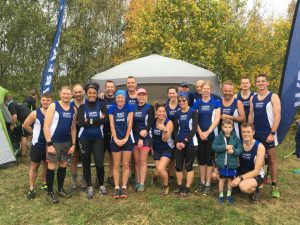 The new cross country season begun yesterday at Bagworth Heath. A return to fun  (& challenging) off-road running, (followed by cakes in the tent!).
Well done all that ran, a great turnout for the 1st XC race. We had full teams for Ladies/Men & mixed teams. A special mention to Lauren & Duane- their first race for the club!
Wreakies – if you missed this race, make sure you keep 12th Nov free for the next one at Prestwold Hall!
Race results here:
Derby Runner 2018 Race 1 Bagworth – Juniors v1 Provisional XC1 2017(Bagworth)